Outdoor furniture can make a big difference to your home's curb appeal. A well thought out landscape along with the right furniture layout and design can go a long way towards elevating the aesthetics of your home and creating beautiful views from the inside.
If you are looking to add some outdoor furniture to your home, there are many online suppliers that you can browse through such as jndtimberandsteel.com.au. Going through these websites will give you a good idea of what is available on the market along with the price. But there are a few other factors you need to consider when choosing the right outdoor furniture for your home. Outdoor furniture can take a beating as they are exposed to the elements a majority of the time so you have to be very careful about the quality of the furniture. This is what will lead to increased durability. It is better if you can visit the showroom before you purchase the furniture as you can closely examine the construction of the furniture along with the finishes used. Ask the store about the coatings and treatments used for the furniture which will allow it to withstand rain, wind, sun and other climatic conditions.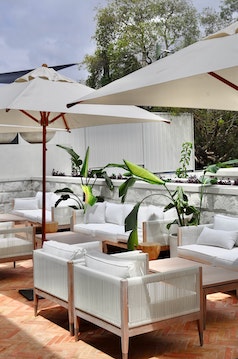 Maintenance is a given for any type of outdoor material.
You need to understand the level of maintenance required. There are materials that come with high and low maintenance. And this should also be considered when you are considering the cost of the furniture piece. And you need to think about how you can better protect furniture as well. If you have an outdoor shed, you can move the furniture there during the winter season so that they are protected from the worst conditions. Think about how you are planning to use the furniture and how much time you can spend on maintenance. Maybe you have a dynamic outdoor space where you will be moving the furniture around constantly. In this case, you will need to choose lightweight furniture such as cast aluminium or synthetic wicker furniture with aluminium frame.
Consider how you will be storing the furniture in the winter as well.
It will be easier to deal with stackable furniture as these will not take up a lot of space. If you are looking for lightweight, affordable and weather-proof materials, you can consider PVC, plastic and aluminium. Steel tends to be quite heavy and you will need to paint it often to prevent rusting. Wicker, rattan and furniture made out of natural grass are lightweight but you will need to weather-proof them by applying a coating once every few years. While natural wood will look pleasing in an outdoor setting, you need to carry out regular treatments. And it is best to choose wood types that are more weather resistant like teak and redwood. Think about the space available in your outdoor area when you select furniture. They should fit the space while not being too narrow or cramped. Comfort should be considered when you select outdoor furniture.