Summer is the perfect time to refresh your wardrobe with a new look. Whether you're looking for something fresh and trendy or something more classic and timeless, sewing patterns can provide you with exactly what you need. With so many options available, it can be overwhelming to decide which patterns are worth investing in. Here we will take a look at some essential summer sewing patterns that will help you craft a wardrobe that is both stylish and functional. From breezy blouses to lightweight linen trousers, these summer sewing patterns will make sure you stay cool while looking chic all season long!
The best fabrics for summer sewing
When it comes to sewing for summer, the options are endless! But when it comes to finding the perfect fabrics to sew with, that can be a bit tricky. This is why we've put together a list of the best fabrics for summer sewing!
Linen: Linen is a great fabric to Sew with in the summer because it's lightweight and breathable. It's perfect for making dresses, skirts, and tops that will keep you cool and comfortable all summer long.
Cotton: Cotton is another great fabric to sew with in the summer. It's also lightweight and breathable, making it ideal for hot weather. Plus, it's easy to find and relatively inexpensive, so it's a great option if you're on a budget.
Rayon: Rayon is a synthetic fabric that mimics the look and feel of natural fibers like cotton and linen. It's often used in blends with other fabrics, but it can also be sewn alone. Rayon is a great choice for summer sewing because it's light and airy, making it perfect for hot weather garments.
Silk: Silk is a luxurious fabric that has a beautiful drape. It's perfect for creating elegant blouses, dresses, and skirts. While silk can be more expensive than other fabrics, it's worth the investment if you want to sew something special that will last for years to come.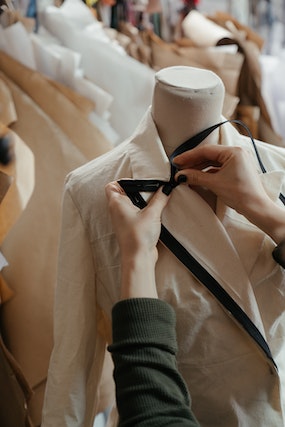 Summer dress patterns
There are so many cute summer dress patterns out there that it can be hard to choose just one! But don't worry, we've got you covered with our essential list of summer dress sewing patterns. From pretty printed frocks to floaty sundresses, there's something for everyone. Find the best top sewing pattern for summer via Pattern Emporium which we highly recommend
So what are you waiting for? Get your sewing machine warmed up and start stitching!
Top 7 must-have patterns for summer
1. Maxi Dresses: A maxi dress is a must-have for any summer wardrobe. They are perfect for hot days when you want to feel comfortable and stylish at the same time.
2. Off-the-Shoulder Tops: Off-the-shoulder tops are another great option for summer. They are perfect for showing off your sun-kissed skin and can be dressed up or down depending on the occasion.
3. Shorts: Shorts are a summer staple and can be worn in so many different ways. Pair them with a cute top and sandals for a casual look or dress them up with heels and a blazer for a night out.
4. Tank Tops: Tank tops are essential for layering under dresses and shirts or wearing on their own on hot days. They come in a variety of colors and styles so you can always find one to match your outfit.
5. Sundresses: Sundresses are the epitome of summer style. They are light, airy, and always look chic whether you're wearing them to the beach or out to lunch with friends.
6. Swimsuits: No summer wardrobe is complete without at least one swimsuit! Whether you prefer a bikini or a one-piece, make sure you have a suit that makes you feel confident and looks great on your body type.
7. Coverups: Cover Ups are essential for days spent lou
How to make your own pattern
Making your own pattern is easy and can be done with just a few supplies. All you need is some paper, a pencil, and a ruler.
First, decide what garment you want to make. sketch out your design on the paper, using the ruler to get precise measurements. Then, cut out your pattern pieces and trace them onto fabric. Once your fabric is cut out, simply sew it all together following your original sketch.
Making your own pattern is a great way to get exactly the look you want for your summer wardrobe. With a little time and effort, you can create unique garments that will stand out from the rest.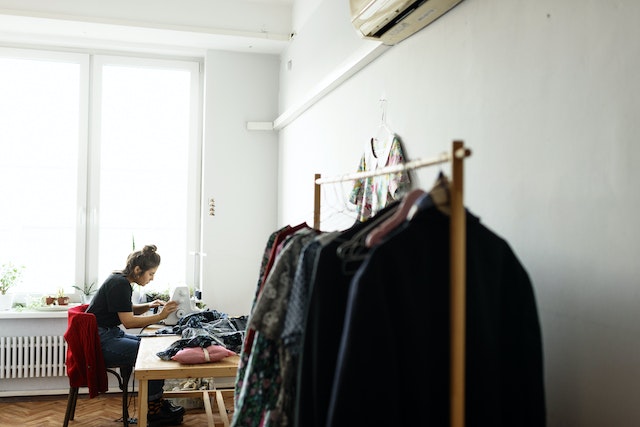 Tips for summer sewing
If you're looking to breathe new life into your wardrobe this summer, why not try your hand at sewing some of your own clothes? With a few essential patterns and some tips from us, you'll be able to create beautiful garments that will help you beat the heat in style.
Here are our top tips for summer sewing:
1. Choose the right fabrics – when it's hot outside, you want your clothing to be light and airy. Natural fibers like cotton and linen are ideal for summer sewing, as they're breathable and won't make you feel too hot. Avoid heavy fabrics like denim or wool, as they'll just make you sweat more.
2. Keep it simple – don't try to sew something complicated when it's hot outside! Stick to easy patterns that don't require a lot of fittings or construction. Garments like sundresses, shorts, and tops are all great options for summer sewing.
3. Use fun prints – one of the best things about sewing your own clothes is that you can choose whatever fabrics and prints you want. Have fun with it and choose bright, cheerful prints that screams summertime. floral designs are always popular in the warmer months.
4. Pay attention to details – even though it's hot outside, that doesn't mean you should skimp on the details. Be sure to finish all your seams neatly and use pretty buttons or trims to give your garments a professional look.