Did you know that you could be making makeup mistakes every day without even realizing it? In fact, you would never know they were mistakes untilthe moment when you've fixed them, and it transformed you, quite dramatically!
Not Being Careful with Choices
There are two main things that you would focus on when it comes to choosing the 'right' lipstick for you. The first thing to think about obviously, is colour. You would think about your skin tone and perhaps, the shape of your face, too, because they actually determine how well a particular colour or shade will look, overall.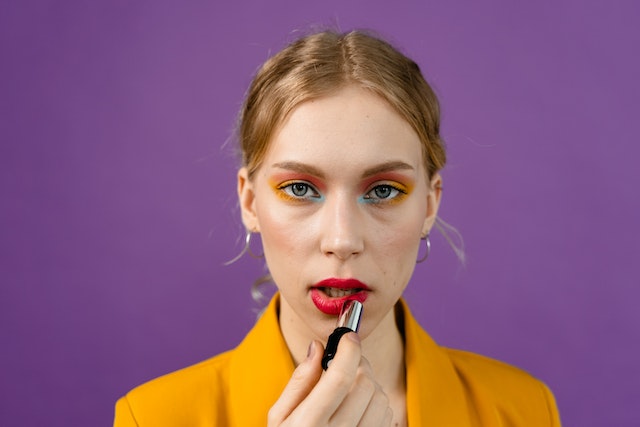 You may fancy those really bright neon shades, but you first need to determine if these colours would really suit you. Secondly, see which formulas suits your skin and your lips the best, especially if you have allergies and intolerances. If organic make up is the best choice, then there's no reason why you shouldn't go for it. Speak to a stylist or beauty expert if you wish – it always helps!
Avoiding the Scrubs
Exfoliation is more important than you can imagine. Chapped or flaky lips are definitely not what you've got to have if you are dreaming of a stunning, bold spout! Always see that your lips are soft and refreshed so you can wear any colour, matte or gloss like a pro! Consider using a very simple, homemade, sugar scrub, that will only take you minutes.
Have those dry layers sloughed away gently to bring out some fresh, soft skin so your lips are ready to rock! Your lips need loads of hydration, just like the rest of your body does, and you need to look for the best ways you could to keep them fully hydrated. Products like balms should be helpful. Try looking online for more hydration tips!
Not Using Liner
Has lip lining never been your thing? In case it never occurred to you, a lip liner can do wonders to make your pout look perfect, effortlessly. For one thing Itprevents the look of your lipstick or gloss bleeding outside your natural lip line.
Additionally, a liner gives a proper, finished look to your pout in such a way that the little flaws, if any, are just not noticeable. Keep in mind that the quality of your lipstick and your liner are very important when it comes to achieving a stunner look that you are dreaming of. As for gloss, you'd never go wrong with these lipgloss kits right here, that are just amazing and always worth investing in!
Not Learning the Basic Hacks
The foremost thing you would want to become a pro at is application. It is almost apt to say that applying lipstick is an art that you need to master in order to look absolutely flawless! Of all the types, glosses and liquid lipstick might be the trickiest. It does not matter how many YouTube tutorials it is going to take; it certainly becomes worth your while when you've mastered some of the best tricks and simply know how it's done!